Real 3D CAD editor for iPad & iPhone
AutoQ3D CAD for iPad and iPhone is a simple 2D and 3D CAD editor for everyone. Whenever you are on the go, you can directly use seamlessly your iPad or your iPhone to create or modify your drawings.
Create, edit and share
AutoQ3D CAD for iPad & iPhone takes full advantage of your device hardware. It provides every tool you need to perfection your 3d drawing or to make a rapid new design.
Create your drawings with a full set of tools
Focus on your creations
Create models using three dimensions shapes such as lines, spheres, boxes and much more. Edit 3D models using some basic operations with our Modification Tools. Increase the accuracy of creating and modifying objects with our Snapping Tools. Organize objects by groups allows you to handle easier large 3D models with our Grouping Tools.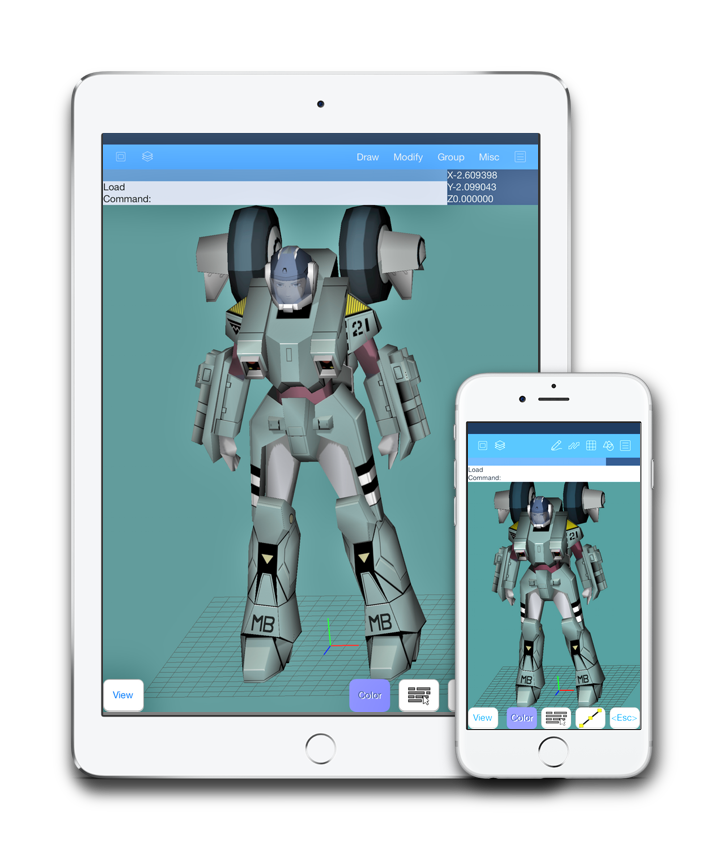 Technologies
Because AutoQ3D CAD is compiled natively for iOS operating system you'll be able to experiment faster and more responsive performance.

64-bit Architecture
AutoQ3D CAD is based on 64-bit architecture of iOS devices which offers speed, reliability and performance of applications.

OpenGL ES®
OpenGL® ES has become the standard for embedded accelerated 3D Graphics, AutoQ3D CAD takes full advantage of the iPad and iPhone latest processors.

iCloud
You can use iCloud or another popular cloud services like Google Drive or Dropbox to sync your Mac with other devices.
Available from the App Store for $29.99
You will be directed to the App Store from Apple.